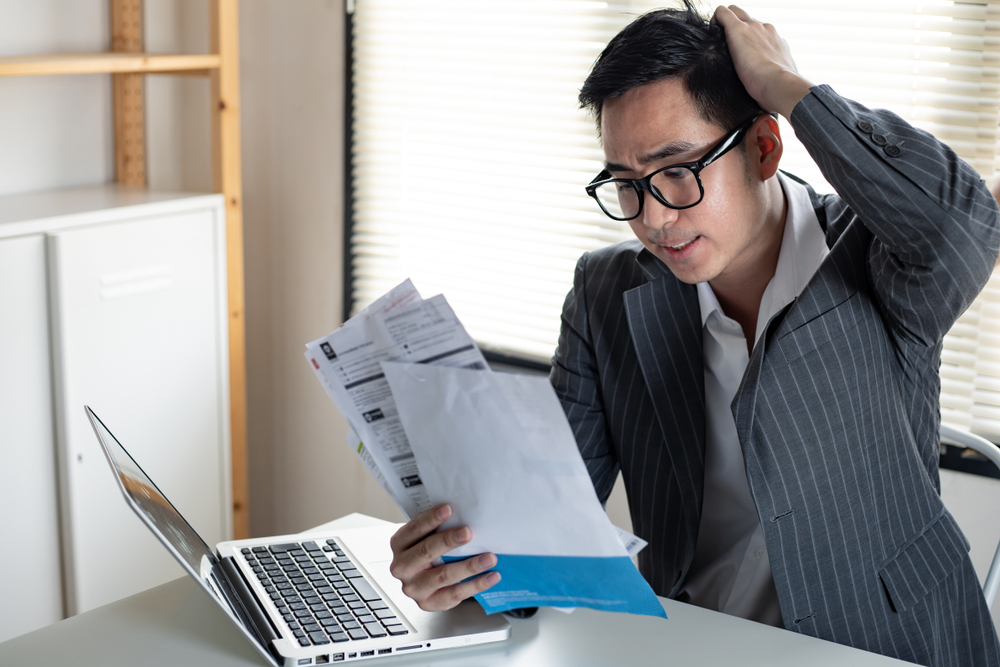 Tough times call for smarter financial decisions. Despite the decrease of the inflation rate from September 2022,
October's value of 7.75%
is still not a small figure by any means. At this point, you need to start thinking of better strategies to save money and stretch your dollar. Good financial planning is no longer an option but a must if you want to maintain or improve your lifestyle.
One thing to start watching more closely is your credit card debt. This may be accumulating more than you notice. So how can
debt consolidation
help you? Is this something that fits your financial situation? Fortunately, this solution is convenient, versatile, and holds tons of potential to save you money.
What is Debt Consolidation?
Debt consolidation is a financial strategy wherein you can combine or consolidate debt into a single payment. This erases the concept of paying off multiple debts since you'll only be paying a single loan. Consequently, you won't need to worry about accumulating multiple interest rates and missing payments. If you're trying to pare down on fees, this is one of the most ideal options you can pursue.
So How Can Debt Consolidation Help You?
Credit card balances can cause more trouble than one might anticipate. It's no wonder that people have started turning to methods—such as debt consolidation—that allow them to pay with as little hassle as possible. Here are a few major benefits it can offer you.
Secures a Lower Interest Rate
Having multiple credit cards means paying multiple interest fees, which are cumulative in nature. You might find that you're paying more and more rates than you weren't previously paying. Fortunately, rolling your debt payments into a single loan means that there's a higher possibility of securing a lower interest rate. Of course, this isn't always a guarantee—you might still encounter factors that depend on your credit score, loan total, and the like. But if your score and payment history are consistent, expect to shell out less for high-interest figures.
Regular or Monthly Payment
Managing multiple payments can be quite a nuisance. If you have lots of things to pay for, there's a chance of submitting late payments—which accumulates more fees. And, in one of the worst-case scenarios, you can even miss payments entirely.
You can avoid these types of headaches by combining multiple debts into a single loan payment. It's easier to manage one monthly payment than several ones. Also, there's a better likelihood of submitting payments on time as long as you're following your schedule.
Possibly Faster Payoff Time
Paying for credit cards doesn't have a set period, which means there's more room for delays. The unintended consequence of this is that you also end up paying more interest fees. But a debt consolidation loan can help prevent this from happening since it allows for a clear and foreseeable payment timeline. This lets you get a full view of when you start and end settlements.
Additionally, consolidating debt makes it more achievable to pay faster. If your credit card balances are manageable—and you're paying them responsibly—then taking out a debt consolidation loan will expedite the overall payment period.
Can Boost Your Credit Score
Did you know that consolidating your debt affects your credit score? At first, you might notice that it might decrease since you'll require a hard credit inquiry before sorting out your loan. However, this is only temporary; in the long run, the effect is quite the opposite.
Your payment history makes up a significant amount of your credit score. Being diligent in making payments—that is, paying the right amount of dues on time—will reflect on your credit report. As long as you're on track, you'll see that this kind of consistency will raise your credit score in a few months' time.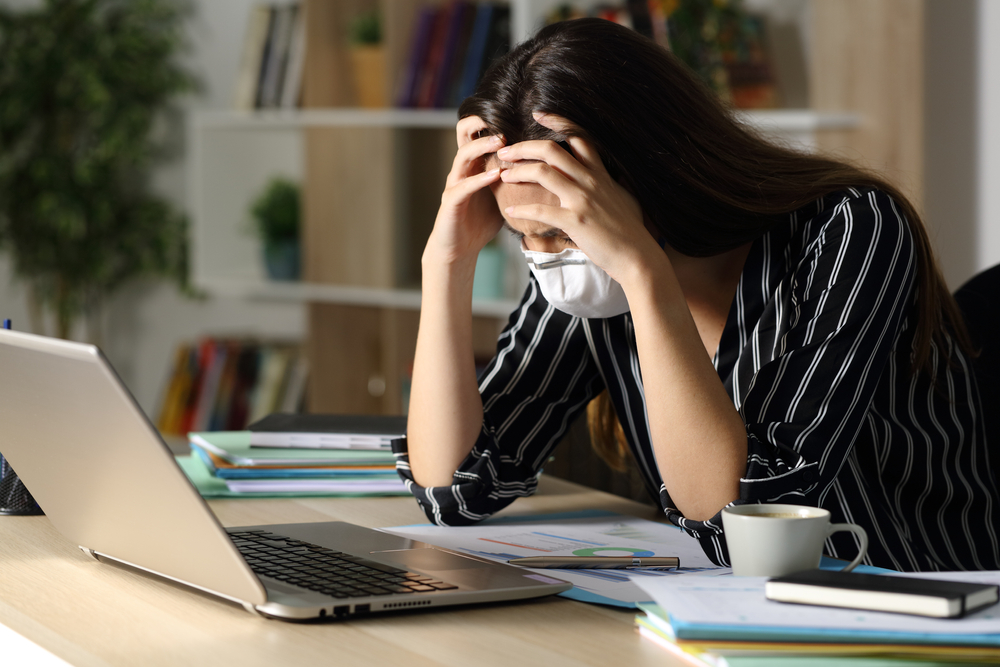 How to Make Debt Consolidation Work During a Financial Crisis
In the United States, the
average debt is a whopping $90,460
, although the figure varies according to age group. And, as you might expect, rising inflation rates have been doing nothing but exacerbate the problem. Many people have been combating this in various ways—from stretching their dollar to managing debts and liabilities accordingly.
That's why debt consolidation has since gained traction as a financial solution. In fact, this might be the best time to seek it. Consider the following factors so that you can start your debt consolidation process.
Determine Your Financial Situation
Debt consolidation loans are simple enough that it can be pursued by most people. However, as with any financial decision, being able to gauge your situation is an absolute must. You need to be well-equipped with basic but personal details, such as your spending habits, debt-to-income ratio, credit utilization rate, and the like.
Before you can opt for financial solutions, you have to supply this information to your existing bank providers and debt settlement companies of your choice. This will also help you decide on an achievable loan term, payment timeline, and other details that best fit your circumstances.
Understand the Types of Debt Consolidation Loans
Debt consolidation may sound simple at the surface, but it's preceded by tons of technicalities. Having a grasp of these will help you know which type of loan is best suitable for your financial situation. Here are a few types of debt consolidation plans to inquire about before committing to a loan.
Balance Transfer Credit Card
A balance transfer is one of the simplest solutions you can pursue. It is also, essentially, the most straightforward idea of what debt consolidation is. This service integrates all your credit card debts into a single loan.
Naturally, you'll be presented with potential challenges—such as ensuring fixed, on-time payments. However, there's also greater room to save more. A major benefit of having a balance transfer credit card is paying less interest rates. This service typically comes with lower fees—at least in the beginning stages. If you manage to pay your dues in a few months, you'll hardly be shelling out for interest fees.
Personal Loans
You can use a personal loan for just about any purpose, but it's especially beneficial for relieving heavy financial situations. Taking a personal loan is an ideal option if you're looking to consolidate your debts.
This type of loan doesn't involve other assets on your end, but you'll still need to consider a number of factors before you go for it. For instance, these fall under "unsecured" loans, which means interest rates tend to be higher. You can also end up paying extra fees for various technical processes. Some banks and debt settlement companies offer services without these extra costs, though, so make sure to be smart in looking for these plans.
Home Equity Loans
As a homeowner, you have the capacity to offer your home or property as collateral. Unlike personal loans, a home equity loan is a "secured" loan, which puts it at a higher risk level. Failure to pay gives the company leverage to acquire the asset. But don't be discouraged by this—it can only happen through irresponsible financial management.
Unlike unsecured loans, however, the upside to taking out a home equity loan is consistency. Most of the time, you pay a fixed rate at regular intervals, so there's little risk on your end as long as you're diligent in making payments.
Seek the Aid of Debt Settlement Companies
Even after understanding your financial situation and types of loans, a little bit of help wouldn't hurt. Debt settlement companies can help you determine financial solutions that best fit your instance. More importantly, they will assist you with administrative issues that you can't handle on your own. Don't hesitate to explore financial companies if you want to optimize your payment processes.
Track Your Payments with a Debt Payoff Calculator
The best way to devise a sound strategy for debt payoff is to have an audit of your finances. This means quantifying your remaining debt and being able to gauge how much you can pay on a long-term basis. Fortunately, there are easily accessible tools that can help you with that. A
debt payoff calculator
can help you determine a good loan term and your capacity to expedite debt payments.
Consolidate Debt and Save More with Prudent Financial Solutions
While there's nothing you can do to change a rapidly changing economic landscape, you can always brace yourself for its pitfalls. Developing an efficient financial plan is a must because it helps you stay on top of your game. One of the steps you can take is to get a loan to pay off your debt through
debt consolidation
. This can help you save more and pay your remaining credit in no time.
At Prudent Financial Solutions, our goal is to help you achieve stability in your finances. Get started by
reaching out to us
—we'd love to have a conversation with you.