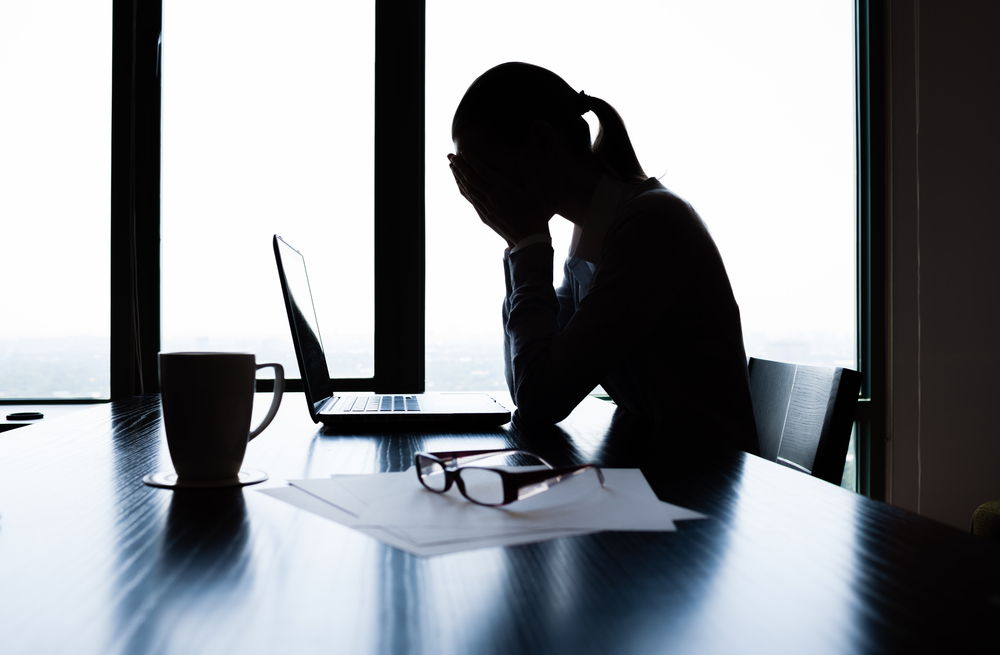 The prolonged lockdowns and quarantines caused by the pandemic in the past two years have been stressful. While restrictions have gradually eased, many now face a new problem—inflation. 
In June 2022, US inflation reached a four-decade high of 9.1%. Since then, inflation rates have remained in the 8% range, forcing people to reassess their financial planning efforts.
Unfortunately, the current economic situation has affected people's mental health. With prices increasing faster than expected, many feel stressed and anxious about making ends meet. So if you find yourself in this situation, know that you're not alone and can do something about it. You may not be able to control the market prices, but you can make smarter financial decisions to secure your future. 
Need help? Try checking online calculators that are of interest to you.
Credit Card Minimum Payment Calculator
Impact of Inflation on Mental Health
Money and personal finances have long been linked to mental health. On the one hand, having financial security gives you peace of mind knowing that you can live comfortably without worrying about money. But on the other side of the spectrum, problems like debt and unemployment can lead to overwhelming stress and affect your quality of life.
The same idea applies to inflation. Rising commodity prices and high interest rates have left people worried about how they'll be able to afford basic needs. To dive deeper into this, here are the two main ways inflation can impact your mental health and well-being.
Financial Stress
First, the sky-high inflation rates have led to significant financial stress due to decreased purchasing power. Essentially, the higher the price of goods, the less power your money has. So if your income remains the same during inflation, you won't be able to purchase as much as you did previously. Or in other cases, you might not afford certain things anymore due to how expensive they've become. 
According to a survey from the American Psychological Association early this year, Americans identified their number one stressor as the rising prices of everyday items, from groceries to utilities to gas. With the cost of living being higher than ever, it's hard not to feel anxious about whether you'll still be able to pay the bills, especially when living paycheck to paycheck.
To make it worse, people have yet to recover from the effects of the pandemic and now have to deal with a new source of stress. With all that's happening, many are suffering from serious conditions like chronic anxiety and neglecting their health.
Uncertainty and Unpredictability
Another factor contributing to mental health problems is the uncertainty and unpredictability around inflation. No one knows how much higher inflation rates will be or how long this period will last. While economists may have their forecasts, nothing is set in stone, which makes it challenging to plan for the future or budget your finances properly.
Overall, people are feeling hopeless and confused about the situation. Given the market conditions, some are scrambling to pull out their investments while others are withdrawing cash from their bank accounts. Whatever the case, the current inflation has increased anxiety, pessimism, fear, and a sense of instability. 
We've helped many people, just like you! What we offer;
Ways to Cope with Inflation
During these tough times, it's more important than ever to remember what's within and outside your control. By understanding that COVID-19, inflation, and other economic cycles are beyond your control, you can refocus your attention on things that can be controlled. For example, instead of just letting your debt snowball, you can take action through measures like debt consolidation to reduce the interest burden. 
Here are a few ways to help you cope with inflation and manage your finances amid the current challenges.
Revisit Your Budget
You can first revisit your budget to assess how inflation has affected your financial situation. If your income remains the same, but your expenses have gone up due to increased prices, it'll be best to tweak your monthly budget to avoid overspending. 
To do this, try to look for areas where you can cut back. For example, think about whether you need unlimited data on your phone or if you can switch up to a prepaid plan for the time being. Or, if you have streaming subscriptions but don't necessarily use them too often, consider downgrading to a lower plan or unsubscribing first. Aside from these, other bills you can potentially reduce are home and car insurance.
Shop Smart
While you can't control the rising prices, you can shop smarter to reduce your expenses. Here are a few tips to consider:
Buy staples in bulk if you can get discounts

Use debit or credit cards that offer rewards like cashback

Use grocery vouchers or coupons

Check secondhand platforms 

Shop for generic instead of branded products
Explore Safe Investments
During times of inflation, many assume it's best to keep their savings in the bank. While it's definitely essential to have emergency funds ready when you need them, it's not ideal to leave extra cash in your savings account. Doing this won't help you preserve your purchasing power since the money will remain idle while prices continue increasing. So instead, you can explore investments with higher returns. 
If you're new to investments, you can start by exploring low-risk or risk-free options like high-yield savings accounts, time deposits, or treasury inflation-protected securities (TIPS). It'll also be good to speak with a financial advisor who can guide your decisions.
Seek Help from a Financial Expert to Build a Future-Proof Plan to Safeguard Against Inflation
If the current inflation is negatively impacting your mental health and well-being, don't hesitate to reach out to us. Whether you're struggling to repay your debts or generally need help with financial planning, Prudent Financial Solutions is ready to assist you. 
With tools like our debt payoff calculator and a team of financial experts, we'll work with you to build a future-proof to make it through these tough times and stay financially secure. Call us at (877) 612-3249 to schedule a consultation. 
Understand and get to read how we can overcome the changes we experienced in recent years.
7 Ways to Properly Beat Inflation and Prepare Your Finances
How to Beat Inflation with Smart Financial Planning
Debt Payoff Calculator: How Long Will It Take?